We are excited to announce that Incentive Targeting has been acquired by Google!

When we founded Incentive Targeting in 2007, we set out to do for retail couponing what Google had done for online advertising: make it simple, relevant, measurable, and effective. So, it is both humbling and gratifying to be joining the ranks of the company that inspired our initial vision.

As part of Google, we will have the resources and expertise to continue the transformation of couponing from a way to give discounts to a way to build business. And, we can now work towards that vision as part of a company that improves the lives of hundreds of millions of people every day.

We didn't reach this milestone alone. From day one, we have relied on the support and commitment of our retailers, brands, investors, partners, and advisors, as well as the hard work and dedication of our team. We could not have done this without them, and as we look ahead, we are thrilled to be part of Google!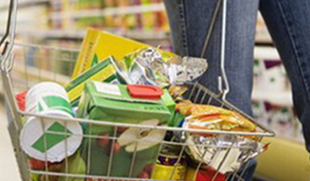 Your insights in actionTM
Incentive Targeting has created a unique marketing platform that brings together our network of supermarket chains and grocery manufacturers around the shared goals of driving sales and increasing profitability.
Our platform enables shopper insights into shopper preferences while protecting shopper privacy, and puts those insights into immediate action through targeted promotional campaigns.
Revolutionary technology, simple tools
Incentive Targeting's patented software makes it easy for you and your team to do on-the-fly shopper segmentation, right from your own desks. Groups of shoppers can be identified in minutes and sent high value, highly relevant offers.
Want to know how well your promotion is working? Our simple web analytics make measuring ROI a snap. Never submit a report request again.